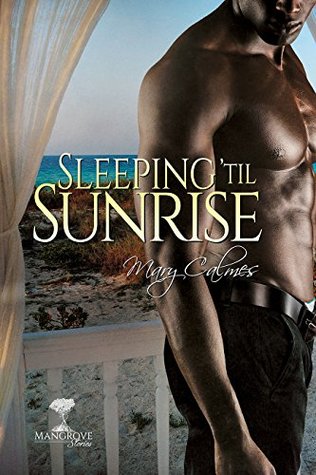 While I loved the previous installments in the series, this one felt a bit rushed and even in a way "unfinished". It was fun getting almost all the characters from the previous installments in some capacity I just wanted to see more relationship buildup from Essien and Roark. It's not that I didn't like this one, it's more that I wished we got a more solid story and for that we needed more than 90 pages.
Essien Dodd and Roark Hammond have been circling each other for the past six month even since Essien moved into town with his teenage daughter. Roark wants the sexy firefighter but he can't make himself hurt Essien with his current situation. Everyone loves the cool Pediatrician including Essien but Roark seems to always disappear on him when they are close by.
One day when Essien had enough he and Roark have more than just an honest conversation and the truth comes out. It was heart breaking but Essien being the knight in shining armor that he is accepts Roark the way he is. It was sweet and endearing but sadly the secret issue almost doesn't make any appearance later on which I thought was quite strange. There was another issue to be addressed and it was handled the best way possible with a community who is more than ready to help out. I love the small town of Mangrove and I'll surely miss all of them now that I've finished this series.
If I have to say what my misgivings are about this book - firstly would be how quickly Roark and Essien's relationship developed or the promises they made to one another. In the previous one, all the other coupled had a solid friendship so taking the next step would be "it" and from there a real relationship could be build swiftly. But Essien and Roark weren't friends, they knew a lot about each other - small town.. hello... and so it wasn't enough for me to "believe" them as a couple promising HEA to one another. My other issue, as mentioned above was Roark secret and the way it was handled. I think this book NEEDED to be a full length novel to be able to tell a genuine tale, one which feels believable. But nevertheless, I loved this series and enjoyed this one for what it was and especially getting visits from the other couples.
This series is a sweet comfort read for sure. It's just nice to sink into them and enjoy a bit of time off with a HEA right around the corner.
| | | | | | | | | | | |
| --- | --- | --- | --- | --- | --- | --- | --- | --- | --- | --- |
| | | | | | | | | | | |