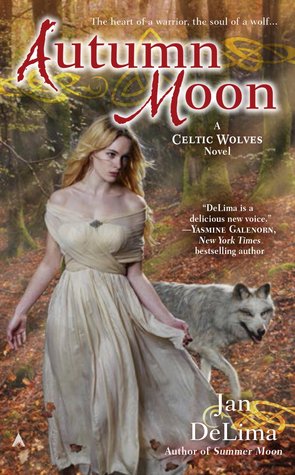 I waited so long for this book and now that it's here, now that I've read Elen and Cormack's story I feel like all I can do is sigh in contentment. Seriously, in a way, I don't even have anything to say. I just loved it. All of it. Hated having to put it down (but I did.. remember that HUGE exam I have this week? yep, DESTROYED my happy place :/).
Elen and Cormack romance, right from the first book where it was impossible, was so unique, special, heart warming (and clenching) and then came the ending following the second book with a real opportunity for them, and yet Cormack kept to himself and Elen was confused and sad she doesn't have her best friend anymore and Cormack was tormented with wanting to be a REAL man for her.
I actually CRIED when they told each other how much they meant for one another and I almost NEVER cry. I mean, I can feel chocked, and yeah be really sad, have goosebumps, butterflies in my stomach and sometimes when there is something horrible I can shed a tear or two (that's how I cry anyhow..) but from a romantic scene? I don't think it EVER happened to me. I loved getting both of their POVs, Elen is kick ass! but she is also very gentle and warm, Cormack is seriously perfect - sweet, caring and loving, the best companion for Elen, knowing her inside out and yet he is a wolf and will do anything and everything to defend his woman. I loved the scene near the end where Merin tells Elen she chose well :) Yep! she did!!
Before I continue with the plot line I have to say this book is IMPOSSIBLE to read if you haven't read the first two, but let's be truthful here - the previous books are absolutely AMAZING as well so don't sweat it, just grab 'em and read 'em - this series is seriously a MUST read to anyone into Paranormal but even if you aren't give this one a go, the romance is REAL, it's not just about weird chemistry it's about companionship we all look for when reading "regular" contemporary.
The story around them with the guardians s is quite confusing, I was a bit lost in a few scenes not remembering some of the details. Pendaran the head guardian (and main asshole..) wants Elen, he is very impressed with her power and now that he has seen what she really got he is obsessed. Lucky for her, she has a bit of help from Ms. Hafwen - a pixie (an other world creature) teaching her how to improve her powers so the next time she meets Pendaran she will be able to defend herself. But Pendaran has a very nasty card to plan against her, one that leaves her almost to his total mercies, yet she is smarter and more resilient than he can imagine.
After the revelations from the previous book about Dylan, Luc and Elen's mother - Merin - truly comes to help them and fight at their side. I wonder if we're going to hear the story from her side, I really hope she'll have a book of her own finding her HEA.I had a wondering thought about her and Sin (the seer who is the son of their goddess) but I don't think it's possible.. Though I also hope that Sin can find someone for himself, he was lost for most of his life, he deserves better!
We got a bit of Dylan, Sophie and Joshua as well as Luc and Rosa which was great :) We also got a glimpse into whom I think will be the next couple. Another powerful enchantress! which is something I LOVE about this series, the women are STRONG and the men respect them for it even though they are VERY capable themselves.
I can't be more happy about this book, I"m only sad we have to wait for the next one a WHOLE year :( I think currently this is my absolute favorite Paranormal Romance series, it has everything I can wish for in a great romance novel with other world creatures (though I DO favor vampires ;)).
A MUST READ! (But must be read by order).
Additional Details: Kindle Ebook, 304 pages, 1-3 October 2015 / On GoodReads