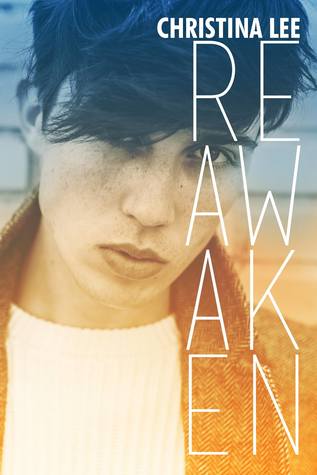 You know, I just realized I TOTALLY get the name of this series, this book (like the previous one) GOT UNDER MY SKIN. I sat for I don't know 5 hours barely moving and read the whole thing. Tristan and West broke my heart but managed to put it back together for a heart breakingly beautiful ending. This book was a journey, for both MCs, they needed time to heal, time to connect, time to find the courage inside themselves to make a change. I loved that. Even though there's a rather big age difference between them (10+ years) it meant nothing because they were both dealing with similar issues and "general life experience" doesn't change the impact these things have on ANYONE no matter their age.
We've met Tristan Rogers in the previous installment - "Regret", he is the owner of "Doggie Styles" a dog day care. Though Tristan have a business he loves and employers he considers family he is still broken up instead over losing his husband 3 years ago to brain tumor. Tristan and Chris build there business together, built their whole lives together and now, everywhere Tristan turns Chris is there though mostly in his head. He misses him terribly and is simply not ready yet to move on.
Jonas "West" Hollis had a difficult life as well, and not only because he grew up in a poor family, but because he lost everyone he loves. His boyfriend and the one who cared for him from a small age wanted to give West everything he could but what he actually did was throw money at him and control his every step. He is grateful for Michael but he is also weary of him and just wants to break FREE and be who he WANTS to be.
Tristan and West cross paths when West just HAD IT, he and Michael have a huge argument in frony of
"Doggie Styles" (where Michael's pugs stay) and Tristan finds himself offering West a way out - out of this argument and basically out of Michael's controlling hands.
Little by little or rather VERY little by VERY little Tristan and West form a friendship. Neither are ready for more. West just got out of a very suffocating situation and a new relationship isn't a good idea also he is finally on his own wanting to make his life work on his own and distractions are a bad idea. Also he won't take any help he can't pay for. Favors are NOT acceptable anymore. It's his life and he needs to be SURE he is finally building the life he wishes for even if it takes a long while to get to his goals. I truly respected that about West. he could have had a very comfortable life but he needed, for himself, to live HIS dreams even if it means being on his own with basically no one's help. Yeah he was skittish around Tristan for a while, not trusting him or himself after everything he went through with Michael. He had good reasons and he made it all work in the end with unbelievable courage to take on the world - yeah, little by little.
Tristan life LOOKS perfect with his successful business and beautiful apartment yet he is still hurting. He enjoys the easy and commitment free friendship he has with West because it allows him to still keep Chris (even if just in his head) and though you'd think the "older guy" with is smart sentences we would be dealing better. Frankly he isn't. He is still living in a past that doesn't exist anymore. It's not anything he does it's everything he DOESN'T do. He is trapped inside his own head, his own memories of Chris and he simply can't let go.
Yet together they are everything the other needed. West helps Tristan to "loosen up" but at the same time, Tristan does the same for him. It's all about trust and companionship, friendship. It's about believing in the other yet not demanding anything. It's "no strings attached" yet it's emotional and intense.
The progression of West and Tristan's relationship felt so realistic. Time went by with them spending more time together yet still stumbling every time they somehow move forward. It's a sort of one making a first move, then a step back needs to be taken before a bigger step could be made. It was a dance between the two. They needed to get to know each other and mostly to trust in each other so they can truly build something together. The best kind of relationship most definitely starts with a good strong friendship.
Christina knows how to write characters, it's not that they are "flawed", it's that they are, well, genuine and human. We all went through stuff in our lives and it has made an impact. It made us who we are. For both Tristan and West it's like that. Life has dealt them a few rough patches but it's not ONLY who they are. I mean they are not these "damaged" guys who are totally broken. Who doesn't love reading about those shattered characters.. ;) But it's not about that AT ALL. They both needed the companionship to make a change in their lives that makes it BETTER. They didn't need "fixing", they just needed to be truly cared for and loved, to be accepted, so they could make the necessary steps for themselves. The last few chapters demonstrated that, no matter what they went through together, there is always some things we need to make on our own. It's not that Tristan healed West or the other way around, it's also not a mutual healing. It was what the friendship allowed them each so they could deal on their own. I hope I'm making sense here.. it works in MY head hehe
I could say so much more but I rather not. I HIGHLY recommend you read this book (and don't worry! It's can be read as a standalone!). It's beautiful, it's heart breaking, it's HOT and it gives hope for building a better future no matter where and how you started your journey. I enjoyed getting more of the characters we've already met in the previous one and I can only hope we'll get Elijah's story next (and soon!).
Grabbed it yet? It's here NOW!
I kindly received this ARC in exchange for my honest opinion.
Christina Lee
Mother, wife, reader, dreamer. Christina lives in the Midwest with her husband and son-- her two favorite guys. She's addicted to lip balm, coffee, and kissing. Because everything is better with kissing.
She writes MM Contemporary as well as Adult and New Adult Romance. She believes in happily-ever- afters for all, so reading and writing romance for everybody under the rainbow helps quench her soul.
Facebook Group "The Swoon Room"
/
Website
/
Newsletter
/
Instagram
| | | | | | | | |
| --- | --- | --- | --- | --- | --- | --- | --- |
| | | | | | | | |