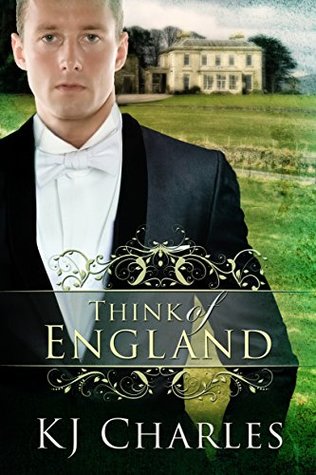 Though it took me a little bit to get into the story, once I was in - I was ALL in. The whole story is told from the POV of Archie Curtis, a former soldier who was injured by faulty weapons. Hurt and angry for the lose of his physicality and his fellow soldiers he goes to search for evidence it wasn't an accident. Archie is no spy, so lucky for him he encounters a real spy - Daniel da Silva and together, they try to bring the responsible (for much more than what Archie suspected) to justice.
The story starts with Archie arriving at the Armstrong manor. It's modern and sophisticated but it holds much more than meets the eye. We encounter the other guests as well. I was a bit confused at first will all those people. But as the story continues I guess I got the ones that were important to the story, and mostly enjoyed two women who were much more capable than any man would have suspected, though I did have my own and I'm glad I was right about them :) The book isnt really about the mystery because Archie and Daniel together know enough, it's about HOW to bring them down without being injured or killed (which they come VERY close to). They have unexpected help I really appreciated and in the end they don't only bring down the Armstrongs they also find a companionship neither of them expected to find.
Daniel da Silva is gay, it's something so obvious about him and being a poet goes well together. At first Archie dislikes him for his sleekness, but he soon realizes there is more to the man than what he lets everyone see. That's when he starts to appreciate him. But when he finds himself kissed by Daniel things start to change, especially since his isn't sure how to deal with what Daniel makes him feel. He isn't sure how to deal with it, how to deal with Daniel in general. He doesn't truly trust him or understand him so working together isn't that easy. But once the truths are laid on the table, they both do their best for their mutual quest but also for one another.
Thing is, as the saying goes - What happened in Rome should stays in Rome - When it's all said and done what future can Daniel and Archie find together. It's being gay, but it's also the different in rank and state that keeps them apart, yet Archie is determined to make a RIGHT choice for himself and leaving Daniel behind it NOT something he is willing to do now that he has found him. Daniel is scared even to hope for a future he doesn't believe can be possible so he does his best to push Archie away.
I really enjoyed this one. It's not my usual reads. I try to read more Historicals and every time that I do I feel I should read more of those, I enjoy the the romance in such a different setting. I enjoy the fact it's realistic even if it's not contemporary. It's hard to truly see or feel a HEA in those with the difficult times they life in, but maybe because of that, the HFN feels so special. The romance between Daniel and Archie was simply endearing. Both are men, and even if Daniel wouldn't be considered a "manly man" he is very proud. It's the first for both of them, finding somehow they truly connect with and want to spend time together. it's special and beautiful but it's also scary. I liked the way things ended. It made me hope for a future then can actually share together.
K.J. Charles wrote a short novella called "Song for a Viking" (on GR) as part of a donation drive for Nepal after the devastating earthquake of 2015. It takes place during/just after the events of the last chapter of the book.
It can be downloaded / read through K.J's website (
HERE
). This one was written solely from Daniel's POV, it was great being inside his head and seeing how much Archie meant to him and how much he wanted him in his life but couldn't see it happening, couldn't see Archie coming through and finding him. Yet he underestimated Archie.. Having Archie, surrendering to his secret wants and needs was sweet to read. Daniel isn't a brave man, though he is courageous in his own way, removing his guards in front of Archie is obviously one of the most difficult things he did in life but Archie is SO worth it.
| | | | | | | | | | |
| --- | --- | --- | --- | --- | --- | --- | --- | --- | --- |
| | | | | | | | | | |