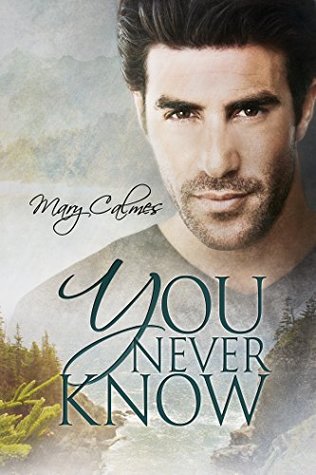 This one started out GREAT, but somewhere along the way Mary lost me. There was a strange mix between "Telling" and "Showing". I could FEEL the small town through Hagen's eyes, I could understand all the issues he dealt with and yet something was missing. I didn't like Mitch, he didn't redeem himself IMO, he was just very persistent on the fact he wanted Hagen back but it wasn't enough for me.
Hagen Wylie went through a lot in life. After his boyfriend Mitch Thayer dumps him to play Pro Football, he decided to join the army. After years in the service he returns back to his small town with PTSD and Panic attacks due to him being captured and tortured. With his supportive parents he joins a neighbor and a friend in a construction business and soon after they become partners. Sadly, he loses his parents shortly after that. Yeah he had a lot of sad in his life.. But now, a few years later he is ready to make the next big step which is to find his life partner. Ash, his "friend with benefits", can't truly offer him more so what's the point in continuing that? and now that Mitch Thayer, the one and only, is back in town with his two small kids, he is getting confused. Mitch wants him back and is willing to convince Hagen that their future was written in the stars, but the big question is - Can Hagen TRUST Mitch enough to make a future with him and his kids?
There was A LOT of Hagen and Ash, which was mostly redundant. I didn't care about him, and mostly I didn't get why Hagen was so ambivalent about him. I could believe Ash, because I didn't know any better and Hagen's accusations weren't substantial enough for me because it was all talk and very little "action" to see why he mistrusted Ash so much. There was too much back and forth between the two and when it was finally over between them it all felt so unnecessary!
Though I'm usually opposed to children in romance novels, Mitch's kids were actually really sweet and didn't take too much space in the general plot. There WERE a little bit TOO sweet, but I was generally okay with that, and with them. Though it DID went too smoothly where all of them were concerned, not to mention they had no problems getting another dad which most kids might take a little bit of time getting used to.
One of my big problems was how little we got about

what happened in Hagen's military service. I needed to SE more instances in which his psychological situation affected his life. But sadly, besides one instance there was nothing. We got to see A LOT of Hagen's daily life, the interaction with the people in the small town, friends and neighbors which gave the story a real feel to it, but it still felt very superficial considering how much was TOLD and not SHOWN to us. Not to mention, once Mitch got into the picture he had an unreal healing effect on Hagen.
My second issue is the time line. I mean, right from when Mitch arrives into town until the time they truly get together, I don't know if a week passed. It was truly and absolutely UNREALISTIC. All Mitch did was be "a pain in the a*#" enough for Hagen to submit and take him back, but clearly not enough time to explain his douche-y behavior freaking 17 (!) years ago when he disappeared from Hagen's life. NOTHING can redeem him to me if he didn't even write Hagen a letter after learning what he went through before he got discharged, how stupid that he actually apologized for not coming to his parents' funeral ??
The story was very fluid. I liked hagen and wished him all the best, but he could have gotten SO MUCH BETTER than either Mitch or Ash.
I've loved most of Mary's books and I've read MANY of them. Sadly this was a miss for me..
All in all, an okay read. Not more than that.
| | | | | | | | | | |
| --- | --- | --- | --- | --- | --- | --- | --- | --- | --- |
| | | | | | | | | | |