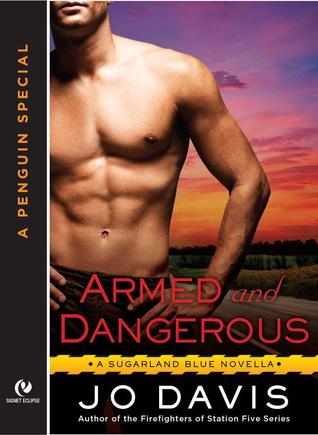 This was a nice prequel to the series. We've met most of the MC from the police station even if for a glimpse (or a mention) also the "Firefighters of Station 5"
made an appearance near the end. This short novella does feel in a way like a full story because there's a full mystery arc, and yet, it's not.. this is only the beginning for Det

ective

Shane Ford and Officer Daisy
Callahan

. They might have known each other from high school but they kept their distance for years. Now working together on a case they finally have time to spend time together - as a married couple no

less.

. The next book in the series - the first installment - we'll get a new mystery and their true HEA

.
I gotta say I'm not sure what I think about this novella. I liked it, liked both MC on their own, and liked the way the mystery played. What I didn't like was Daisy's obsession with Shane or the way it made her behave / react to him. She had a crush on him for YEARS yet she did nothing because though Shane isn't a "bad guy" he isn't into romance, his relationship e

nd before

breakfast.. Shane was always attracted to Daisy as well, but he knows she is a "good girl" meaning - not for him.. and though he sees how much she is attracted to him (she is basically dro

o

ling over him..)

he

won't act upon his attraction because he respects her and doesn't want to hurt her. So when they end in a case together in which they are meant to pla

y

a kinky

couple things get out of hand..
I totally got the situation that got them together, I mean.. it's not that they weren't into one another before.. BUT I didn't like that Daisy was like a little puppy when it came to Shane, yeah she could held her own when it came to wo

rk,

but when it was just the two of them I was a bit sad for her, and how much she was willing to act upon her attraction to him just to get a few cru

mbs..
Another issue that felt a bit off was from the other direction.. Shane was into Daisy, she is an attractive woman, no reason not to.. but after one night together he starts to wonder if it's possible he wants more.. say WHAT? yeah he describes her as responsive, sexy etc. but she can't be THAT different from his previous conquests.. why her? why now? It didn't feel "real" or for a "realistic reason". It had the specific vibe of "insta-love" even though these two

known each other for years..
I hope the next one will bring these two together in a better way.. Because I DID like the overall story and the setting

.
Additional Details: Kindle Ebook, 89 pages,

7

December 2015 / On GoodReads