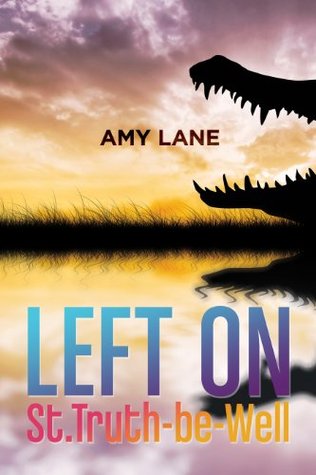 This one was a nice enough read but I didn't feel any real connection to the MC.. The idea was nice, there was more than romance - a bit of a mystery in the most freaky hotel EVER.
Carson drove from Chicago to Florida to look for Stassy, his boss's nephew. Arriving at the scary as hell hotel Stassy has been staying in is the beginning of the mystery, or rather, the morning after when instead of seeing Stassy in his room he sees a dead body..
On the morning after his first night at the small town Carson meets Dale who offers to help him and there starts the romance between the two. I didn't really like Dale, he was too bossy and too possessive of Carson. Carson on the other hand was looking for someone to tell him what to do (?). They were right for each other, Carson was feeling totally lost in life, he liked his jobs - waiting tables and doing stand up in small clubs but something was missing. Dale was it as it seems. Dale on the other hand is much more in tune with himself. He KNOWS he wants Carson and he is working quickly to getting exactly that right up until the end.
The mystery was creepy with dead bodies, drugged parrots and funky smells. Yet it was a nice add for the whole story.
Additional Details: Kindle Ebook, 112 pages, 13-14 July 2015 / On GoodReads