OMG 2014 is almost over! I can't believe it! I had a few busy months that I didn't read as much as I wanted but nearing the end of the year I found more time for my books which made me really happy :) I had planned on reading 170 books this year and now that I have only one month left, I KNOW I'll read more than I anticipated which is GREAT!
So here is what's planned for the last month of 2014!
Winterblaze (Darkest London, #3)
★★★★★
Entwined (Darkest London, #3.5) ★★★★★
Shadowdance (Darkest London, #4) ★★★★★
Evernight (Darkest London, #5) ★★★★
By Kristen Callihan
I started reading this series last month after reading Tami's amazing reviews. Had to switch so many things that were planned for December so I can squeeze these in! I'm usually not into Historical Romance but in this case, especially since it's also Paranormal - I LOVE it.
The Darkest Facts (Lords of the Underworld Companion)
★★★★★
The Darkest Touch (Lords of the Underworld, #11) ½
★ (DNF 9%)
By Gena Showalter
I LOVE this series so I can't wait for Torin's book.
I actually read and used The Darkest Facts for my Lords of the Underworld Series Page but I haven't written a review of it (forgotten all about it for some reason..) so I'll do it this month as I'm reminding myself of the series before I delve into The Darkest Touch.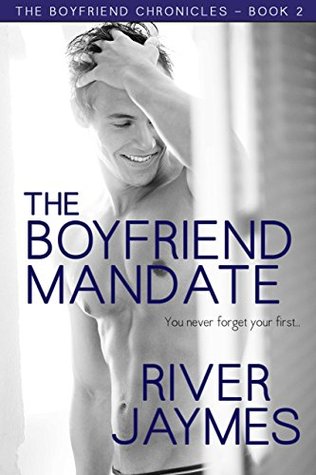 Brad's Bachelor Party
★★★★★
The Boyfriend Mandate (The Boyfriend Chronicles, #2)
★★★★★
By River Jeymes
I was FLOORED by the first book in the Boyfriend Chronicles, it was SUCH a joy to read and I can't believe the second one in the series is already out! The first book here is the first novella River published so I figured I'll give it a go as well :)
One Lucky Night (One Lucky Night + Second Chances)
★★★
½
The Best Man (A Second Service Novella)
★★★
By Adrienne Bell
On October I've read 3 books by Adrienne and really enjoyed them! these are two novellas also by her (with them I finish off all she published) and also the final novella in the "Second Service" Series.
Letting Go (Thatch, #1) ★★★★
By Molly McAdams
This is the first try I'm giving Molly's full novels. I've recently read a short novella by her and really enjoyed it (made it to my favorite author and discovery of November as well!). I heard there is always a HUGE turn of events in her books and I should say I was pretty shocked with what she pulled on that short novella! It really made an impression so I added most of her books to my reading list, see how it goes.
Faith & Fidelity (Faith, Love & Devotion, #1) ★★★★★
Love & Loyalty (Faith, Love & Devotion, #2)
★★★★★
Duty & Devotion (Faith, Love & Devotion, #3) ★★★★★
Cherish (Faith, Love & Devotion, #4) ★★★★
By Tere Michaels
I had this series on my list for a LONG time, finally finding the time to give it a go.
So that's it for this month and this year as it is. I hope I'll get around to reading and enjoying all of them especially since last month I had quite a few disappointments..
Happy reading!