I can't believe October is over. It's been quite a month with holidays, vocations and I guess generally a happy note of having time for myself and things "falling into place". I read A LOT. Much more than I anticipated and found new authors I want to explore more. What more could a person ask ;)
As I always starts here are October's Goals besides them I also read:
Caught on Camera by Meg Maguire
Whitetail Rock & The Fix (Whitetail Rock #1+2) by Anne Tenino
(turned out these two are a pre-read to Romancelandia - a series I DID have on my list)
The Wedding Trap, The Agent Next Door, The Trouble with Temptation (Second Service #1-3) By Adrienne Bell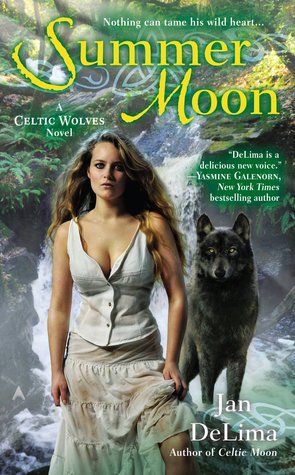 I've been obsessed with reading the next book by Jan from the second I finished reading her debut novel which is also the first book in the series. I find it just amazing how many GREAT new authors are out there and I feel really fortunate that I got to read Jan even if at the moment she only has these two in the series. I KNOW that Jan is going to become an instant-pre-order for me I'm just a little bit annoyed that I have to wait so much for the next one! ;)
While I'm into PNR, werewolves and shifters in general aren't my "go to" paranormal. So I was really surprised how much I loved the previous one (with this one I had no doubt!). The MC are so mature, interesting, human and realistic, the world building doesn't interfere with the plot line (and there's quite a lot of "world" and history to build!). The plot line was great, slow in building the romance yet a page turner when it comes to both what's going on around them as well as how they slowly come to trust one another. I loved that even though we are talking about wolves, alpha's and all that it wasn't about the aggression and violence (which I find tedious) it felt it was about power and ability. What drives both the MC are, surprisingly - THEIR HEAD! which I tell you is a new notion when dealing with the usual hot head wolf..
Can't wait for the next one, especially considering the two MC but also because it's Jan so I'm sure it's going to be GREAT and another ABSOLUTE favorite.
Christina's books are already on the instant-pre-order list for me. I have one to be delivered on the 4th of November which I'm already itching to read. Christina is also quite a new writer, she just published the 4 books in the "Between Breaths" series and I LOVED each and every one of them (each one made it to my Favorite's list of the month). It's an AMAZING New Adult series, each book is a stand alone, you can read them in any order really. The first 3 are of three best friends and this one is an "extension" of the group of friends we get to see finding their HEA. The main hero here is Bennett's best friend (the main hero in the first installment). I don't know on which character the next one is going to be but I'm excited to read it nevertheless :) Christina is also publishing soon a Contemporary Romance novel of one of the characters in the third installment (Whisper to me) which I'm also excited about.
Christina's characters are not perfect but they are surely human, having their problems, past issues, insecurities. Each are brought beautifully into an engaging and sweet love story. Highly recommended author and series for any New Adult lover.
I read a lot of AMAZING reviews of the first book in the series so I was really curious to how this one was going to be especially since the MC felt quite different than the "usual" MM Romance I get my hands on. I started "like a good girl" with the two pre reads in the series (mentioned above - Whitetail sub-series) but they didn't "grab" me then came the first and second book in the series and I was just FLOORED with how good it was!! While we have one macho man as a main character the other one in both installments is a more feminine type of hero something I haven't really read before. Well, maybe I DID in "Mine" by Mary Calmes but somehow it was different (in Mine it felt soaked with a somewhat sick obsession). I LOVED the building of the love story, loved the intrigues and everything that was going around them. loved how FUNNY AS HELL it was. HIGHLY RECOMMENDED! and I really hope Anne is going to add a few more books to the series. I"m really interested in reading more by her so I added to my list "Theta Alpha Gamma" series.
I feel a little bad adding this one to my disappointment slot for two reasons - the first being I didn't even FINISH this book. I read about a third and even that not very attentively. The second reason is this series started off SO GOOD that it was SUCH a disappointment getting to this installment and feeling like nothing is left of the series to hold me to ONE PAGE of the book without rolling my eyes or getting HIGHLY annoyed.
The first book in the series is of Kate and Drew finding their HEA. We also have a few short deleted scenes I enjoyed reading then another short novella which was an OK read but basically their story was told. There was no real need for another novel from Kate's POV (the first one being BRILLIANTLY told from Drew's). So when the series continued with Drew and Kate's best friends finding their HEA I felt like we were back on track! then came this one.. an established couple, 4 years together, having a new baby and finally tying the not and getting married. WHO THE FUCK CARES? The book starts with baby stories. The absolute turn off that can ever be written, then the idea of going to a bachelor party in Vegas with strippers. What are they? 18 years old? how NOT interesting and highly annoying and mostly redundant. I really wish I'd read just the first in the series and the third of the other couple. There was NO NEED for anything else.
I added this trilogy as I realized the month isn't over yet but the books in my list is :) Read a great review of the first two in the series by a friend and really wanted to give it a go. Each book in the series is actually a short novella of about 150 pages yet it gives us a whole romance story with life threatening action and yet not forgetting to be funny whenever possible. This is the first (till third ;)) I've read of Adrienne Bell and I already added 2 short novellas by her. I'll be monitoring her next releases.
That's it for October's Recap hope you enjoyed! I KNOW I did :)
November Goals coming soon!