Well, this month I don't have a lot of books planned but I DO have a lot to read!
One to tell the Grandkids
★★★★★
By Kristina M. Sanchez
Kristina is a new writer, I read her first book Duplicity a while ago after a great recommendation from a friend and I was just floured from how much I LOVED it. Naturally when I heard she has a new novel I bought it the day it was out! Which by the way was on 27th of July. You might even catch Duplicity for free on Amazon (I think today is the last day it's free).
I'm not usually into kids in novels, I find it ruins the romance :D but it's Kristina, I have a feeling I'll love it anyway :)
The Start of Us (No Regrets #0.5)
★★★
The Thrill of It (No Regrets #1)
★ (DNF 20%)
Every Second With You (No Regrets #2)
By Lauren Blakely
Well I'm not even sure who recommended this New Adult Series to me :D but it's short and it's sounds like a ride which is exactly what I feel like having in the beginning of this month :)
Crave the Night (Midnight Breed #12)
★★★★★
By Lara Adrian
Well, well, well, I've been waiting for this one the second I finished the previous novel (I mean "Edge of Dawn" #12 of Mira and Kellan). The world changed so much after the 10th novel that I really can't wait to read what's happening with all the "new characters". I have a feeling I'm going to love Nathan as much as I loved Hunter (his foster dad ;)).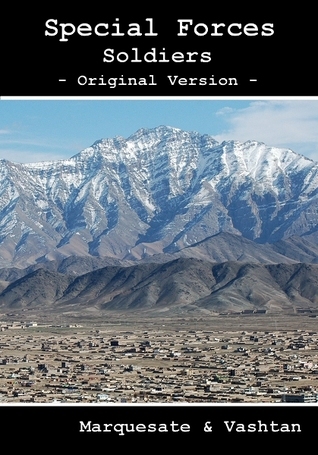 Special Forces - Soldiers
★★★★★
Special Forces - Mercenaries #1 ★★★★
½
Special Forces - Mercenaries #2 ★★★
¾
Special Forces - Veterans ★★★★
By Aleksandr Voinov (Vashtan) and Marquesate
This is one hellova long series / novel (round 2500 pages all four parts together). It's a MM Romance which spans over more than 20 years and tell the story of two soldiers, two enemies - one Scottish the other Soviet.
This series it free, you can find it either either on Aleksandr's website as pdf/epub or on his fellow writer Marquesate's website as html. On Aleksandr's website you can find the first one in epub, the others are in pdf format. I made them into mobi files myself so if you're interested contact me.
Looking at what I have planned it doesn't look "a lot" but since the last one equals to about 7 "regular length" novels it IS a lot! So hopefully with the little more I have planned for this month I'll finish them all.
When I plan my monthly readings I try to have about 110-120 pages per day but as my previous Recaps shows I don't always actually achieve that...
Till my next review - have a great August!